Credit Union Insurance
One of the many benefits of belonging to Members First is the opportunity to purchase low-cost life, health, and identity protection insurance to help protect and support you and your family during times of crisis and need. Use the links below to find out more about these important products.

Accidental Death and Dismemberment Insurance Coverage at No Cost.
One of the nice benefits of your credit union membership is a no-cost TruStage Accidental Death and Dismemberment (AD&D) insurance policy from CMFG Life Insurance Company. This is important insurance. AD&D coverage pays you or your loved ones a cash benefit after an accident results in a covered injury or loss of life due to an accident. Please follow this link to find out more about this important credit union benefit.
---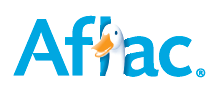 Providing supplemental insurance for to help pay benefits your major medical insurance doesn't cover.
The future—you can't predict it. But you can protect it. That's what makes Aflac different from health insurance. It's insurance for daily living. While major medical pays for doctors and hospitals, Aflac is insurance that pays cash benefits directly to you. It provides predetermined benefits that are paid regardless of any other insurance you have. And it fits most budgets—rates don't go up when you file a claim. Learn how we've got you covered under our wing. Please contact the Members First Aflac agent for more details.
Shannon Pitts
(410) 737-1620
shannon_pitts@us.aflac.com
---

Your Shield of Protection
We monitor your identity from every angle, not just your Social Security number, credit cards and bank accounts. We watch over everything connected to you, including your passport, email, phone numbers, driver's license number, medical IDs and more. If any change in your status occurs, you will receive an email update immediately.IDShield is the only company with an exclusive partnership with Kroll, the worldwide leader in theft investigative services. If a compromise occurs, you will work with a Kroll licensed private investigator who will immediately begin restoring your identity to exactly the way it was. Please contact the Members First IDShield agent for more details.
Shannon Pitts
(410) 737-1620
shannon_pitts@us.aflac.com