About Members First of Maryland FCU
In 1969, a group of workers from Bethlehem Steel organized a cooperative, non-profit Credit Union for employees in order to improve the financial well-being of themselves and their families. Since 1969 Members First has been providing low cost, quality financial services to its members. Today our field of membership has expanded to include people who live, work, or worship in the White Marsh, Perry Hall, Nottingham, Rosedale, and Fullerton communities, and spouses or family members of current Members of the Credit Union. Call or stop by our office today to see if you qualify for membership. We'd love to see you here!
The Credit Union Difference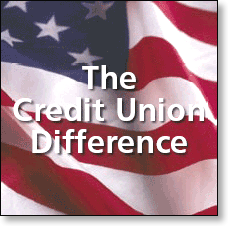 Because we are a non-profit organization owned by our members we do not charge excessive fees but instead pass these savings on to you in the form of higher dividends and lower interest rate loans. As always, your funds at Members First are insured by the NCUA (National Credit Union Association), a federal agency that insures accounts up to $250,000.
Employment